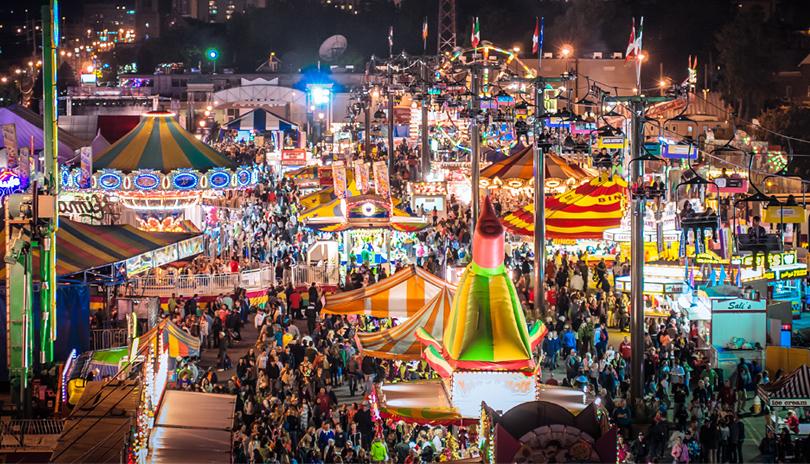 July is a month bursting with energy and excitement, as communities come alive with a myriad of events and celebrations. In the beautiful city of London, Ontario, the local culture thrives, offering a vibrant tapestry of experiences to immerse yourself in. From Independence Day festivities to captivating summer festivals and lively farmers' markets, our blog's local spotlight section will be your guide to the most anticipated happenings in the area. Get ready to embrace the spirit of July and make lasting memories as you delve into the heart of London's vibrant community events.
Canada Day Celebrations: Kick off the month with a bang as London comes alive to commemorate Canada Day on July 1st. Experience the thrilling fireworks displays, lively parades, and festive concerts that capture the essence of national pride. Join fellow Londoners in celebrating this special day and feel the sense of unity and camaraderie that fills the air.
Captivating Summer Festivals: July in London is synonymous with an array of captivating summer festivals that cater to diverse interests. From music festivals that showcase local talent to art and cultural events that celebrate the city's creative spirit, there's something for everyone. Immerse yourself in the rhythms of live music, indulge in delicious local cuisine, and witness awe-inspiring performances that leave you inspired and entertained. Head over to RBC Rock the Park from July 12-15 in Harris Park and TD Sunfest from July 6-9 in Victoria Park.
Lively Farmers' Markets: July offers the perfect opportunity to explore the local flavors and abundance of fresh produce at London's bustling farmers' markets. From the Covent Garden Market to the Western Fair Farmers' Market, these vibrant hubs showcase the best of local growers, artisans, and vendors. Savor the taste of summer by filling your baskets with juicy fruits, crisp vegetables, and delectable treats, all while supporting the local community.
London truly comes alive in July, offering an abundance of community events that captivate the spirit and showcase the city's rich culture. From celebrating Canada Day with grandeur to indulging in the diverse festivities of summer festivals, and immersing yourself in the vibrant atmosphere of farmers' markets, there's no shortage of experiences to enjoy.
Don't miss out on the exciting opportunities that July presents. Embrace the spirit of community and revel in the vibrant culture that London, Ontario has to offer. Let this be the month you fully engage with your surroundings, experience the local flavor, and create cherished memories that will be etched in your heart forever.