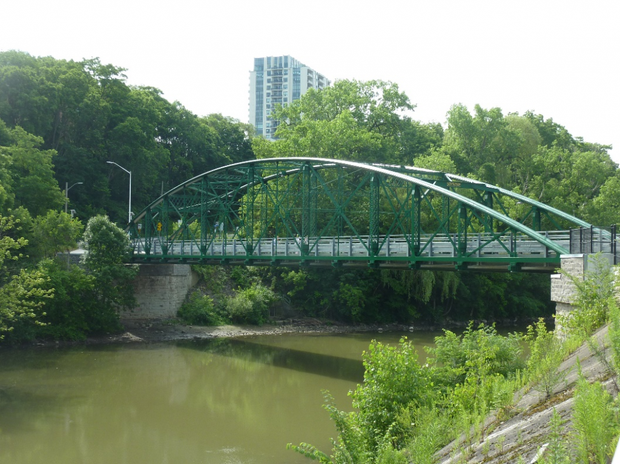 Welcome to Blackfriars! This neighbourhood runs along the Thames River and is close to the Downtown core. One of London's most beloved unique neighbourhoods, Blackfriars has a distinct character of its own. It is one of the oldest areas of the city, and showcases tons of local history. Many of its narrow streets are only one block long, with dead ends at the river trail. There are a few small businesses in the heart of the neighbourhood, with many more on the major streets, Oxford and Wharncliffe. Downtown, Cherryhill Mall and Old South are nearby shopping areas. It currently has a population of 1,128.
The neighbourhood is characterised by its unique mix of small and medium sized heritage homes. Surrounded by mature trees, public green spaces, and parks that line the river, Blackfriars is a lovely community filled with beauty. The best part of the neighbourhood? Blackfriars Bridge, a beautiful 19th century bridge made of wrought iron. You'll also find Labatt Memorial Park, home of the London Majors. It is the world's oldest baseball park in continuous use in its original location. Part of the neighbourhood is in the Blackfriars/Petersville Heritage Conservation District.
Kinsmen Arena and West Lions Park can be found within Blackfriars, and feature a large soccer field, skateboard park, baseball diamond, play structures, basketball courts, a gleaning food forest, and a spray pad. The Kiwanis Seniors Community Centre is located on Riverside Drive, offering extensive programs and things to do for older adults. 
Looking to buy, rent, or sell in the Blackfriars area?
Call Thrive today to start working with an experienced Realtor to assist you! 519-204-5055