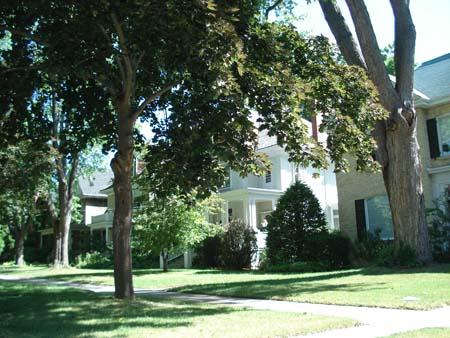 Welcome to Bishop Hellmuth! A Heritage Conservation District located in the Old North area. Close to Downtown, Western University, and the Thames River, Bishop Hellmuth is a small and beautiful neighbourhood. The border lines of this small and friendly neighbourhood don't even stretch to Richmond and Colborne Street, giving it an incredibly intimate feel. The neighbourhood is filled with mature trees, beautiful heritage homes, and churches dating back to the 1870s. It currently has a population of 1,320 people.
Bishop Hellmuth has it's own neighbourhood association, giving it increased security within the neighbourhood, and helps restore and preserve the natural heritage and decrease the number of properties owned by non London residents. Through the Heritage Conservation District, a number of the large historic homes have been converted from duplexes back into large, beautiful single family homes. Living in a Heritage District often increases the value of the properties and it increases a real sense of community within the neighbourhood.
St. George's Public School is located within this small neighbourhood, with St. Joseph's hospital just outside the boundaries. The closest park is Doidge Park, which has a tennis court, basketball court, baseball diamonds, and steep hills perfect for tobogganing. Nearby you will also find The Thames Valley Parkway and Gibbons Park.
Looking to buy, rent, or sell in the Bishop Hellmuth area?
Call Thrive today to start working with an experienced Realtor to assist you! 519-204-5055