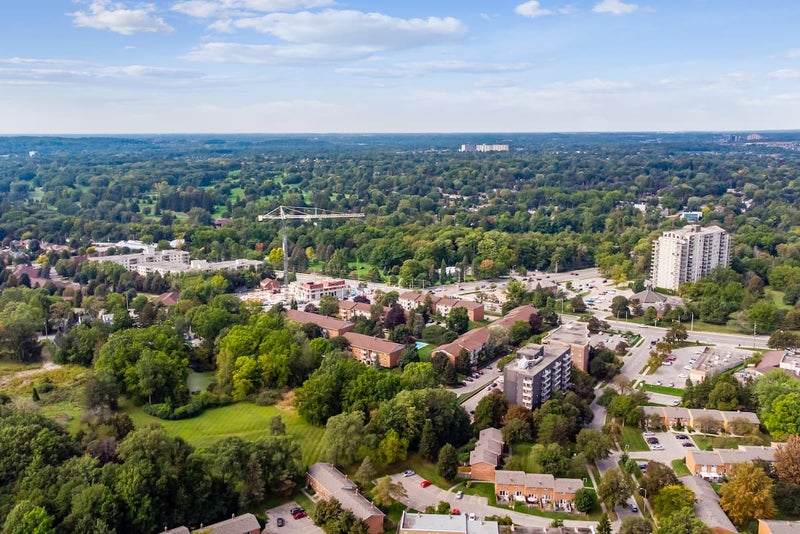 Welcome to Berkshire! A neighbourhood located in the Westmount area of London.
The Berkshire Village community is friendly and quiet, making it one of the loveliest residential areas in town. The neighbourhoods main commercial corridor is Commissioners Court Plaza, which includes major retailers such as Food Basics, Tim Horton's, and Global Pet Foods. Berkshire Village is just a short drive to London's Westmount Shopping Centre. I
t currently has a population of 3,558.
With quick access to major roads of London, Berkshire is the perfect combination of being nestled away among the beautiful greenery, and easily accessible from any point in the city.

Berkshire Village is known for its unique and diverse range of housing, from mature row housing built in the 1970s, to brand new condominiums and townhomes. Large trees lining the beautifully landscaped lawns make Berkshire a truly incredible place to live.
Berkshire Park is at the heart of the neighbourhood. Here you will find a community garden, a fantastic walking trail, and play structures. Springbank Park and Thames Valley Parkway are just a short walk away from Berkshire Village.
Berkshire Club provides a community hub for activities and programming.
Looking to buy, rent, or sell in the Berkshire area?
Call Thrive today to start working with an experienced Realtor to assist you! 519-204-5055